It is kind of a thing, in the west, to keep the dead separate from the living. There's a proper time (hopefully never) and a proper place (the hospital, then the cemetery) to engage with death. Deviations from this pattern are thought to be highly distressing and must be avoided at all costs.
And then there's everybody else. In the 2015 book Memento Mori, historian Paul Koudounaris traveled around the world "to demonstrate how the dead live on across the globe". His stunning book led the reader into a world of skull festivals, mummified monks standing at attention, and chapels lined with bones. Some corpses, it seems, just weren't made to stay underground.
I am very interested in these corpses–these dead people who won't stay dead, but instead, actively participate in the lives and times of their communities through local feasts and traditions. I am interested in how they linger, through no fault nor intention of their own, in the gap between the realms of the living and the dead. I am, most of all, interested in how they came to be in this position. (Because the dead, no matter how many euphemisms I use to refer to their lifestyles, are dead. They can't exactly make informed decisions, or roll themselves into skull festivals all by their lonesome. That is very much a feature of, you know, being dead.)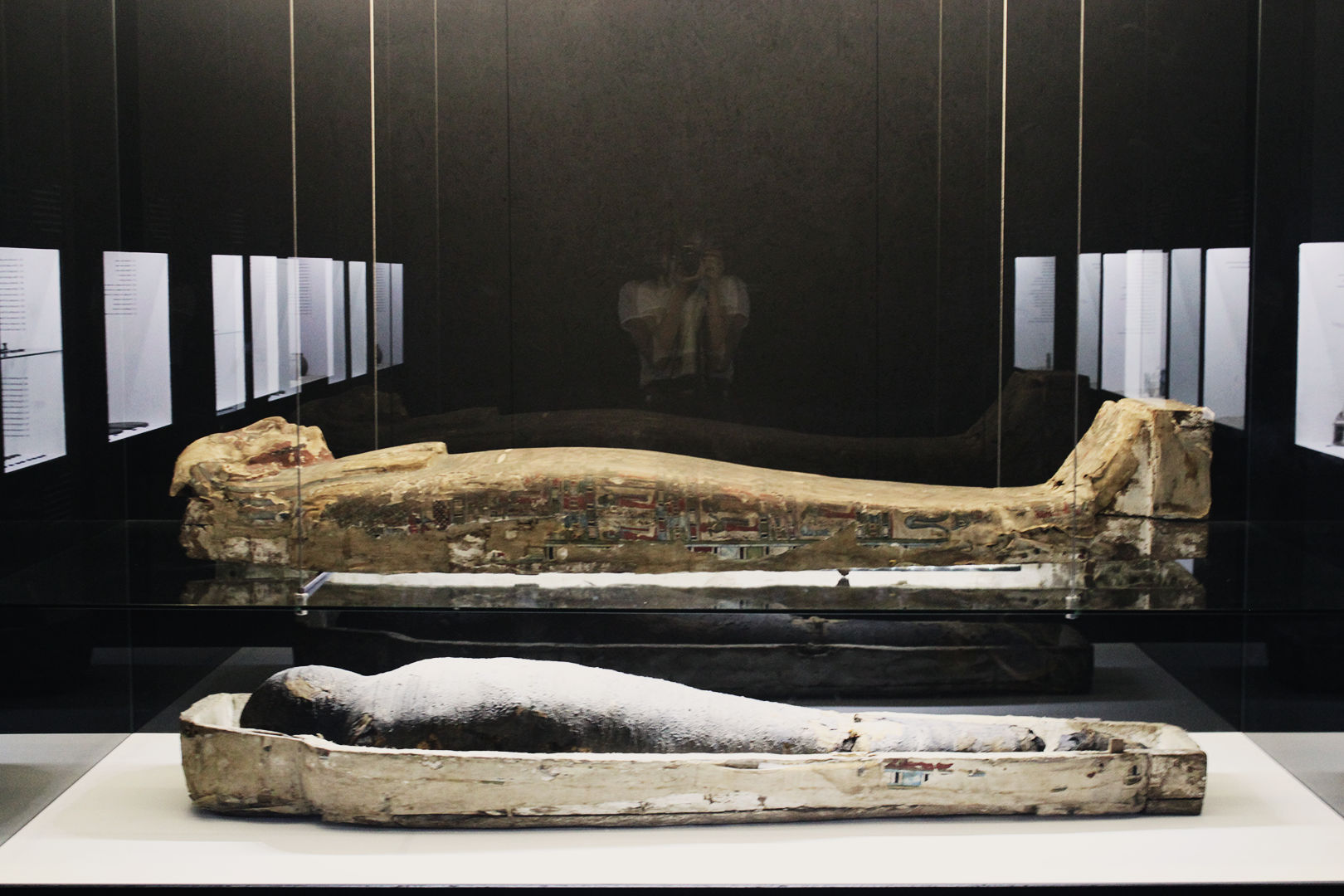 This may all sound very exotic and abstract, but you've seen them too: the loitering dead, as I like to call them. You've seen bits and pieces of corpses in Catholic churches (we call them relics); you've seen pristinely preserved corpses in Egyptian exhibits and museums (we call them mummies); you may have even seen the glossy guts of fellow humans in exhibits like Body Worlds (they call them "plastinates").
Who were these people, and how did they end up where you and I could see them?
When did they die? How did they die? Who kept them from the grave? Why are they on display?
I set out to answer these questions on a small, hopefully manageable scale. Like Paul Koudounaris traveled the world to learn about its dead, I would travel my home country, Portugal, to learn about my dead. I would brave gatekeepers in churches, museums, universities, anywhere and everywhere, and I would piece together the stories of each and every preserved corpse I could find on display.
My first subject was a 680-year-old queen whose preserved corpse now rests inside a windowed silver tomb. Her name is Elizabeth of Aragon, and people take orderly peeks at her corpse every year in July. My second was a Victorian serial killer whose head was pickled in a jar after his trial and execution. His name is Diogo Alves, and he's since gained a new lease on life, touring the country as part of an exhibit on the Portuguese abolition of the death penalty.
On Patreon, where I tried to keep the details of my little crusade more or less organized, I wrote about Peruvian mummies I found tucked away in different archaeological and ethnographic museums; I explored how WWI and questionable colonialist politics combined to bring two Egyptian mummies to Portugal; I shared photos of medieval skeletons found just beneath the streets of Lisbon. Through it all, I even tried to compile my findings into a list: The List-In-Progress of Human Remains Currently on Display in Portugal.
Off-the-record, I went to bone chapels (Catholic chapels lined from floor to ceiling in human bones) in the southern half of the country and visited folk saints (naturally preserved corpses who are revered in their local communities) in the north. I sat on my haunches in dusty storage rooms to get a good look at 4th century skeletons dressed in Roman-style gladiator attire, and stood face-to-face with the yellowed skulls of 19th century criminals and outcasts.
Portugal, you see, is a fantastic place to hang out with the dead. Just 170 years ago, we rioted for the right to bury them however we liked and accidentally kick-started a civil war; today, we aren't quite so willing to put our politics on the line for our favorite corpses, but the line between us and them remains interestingly blurred.
Let us hope, as I begin to plot the next leg of this journey, that I'll be able to shed some light on these little idiosyncrasies. You can follow along, as always, on Patreon, Twitter, or this very website.
See you on the other side. 🙂