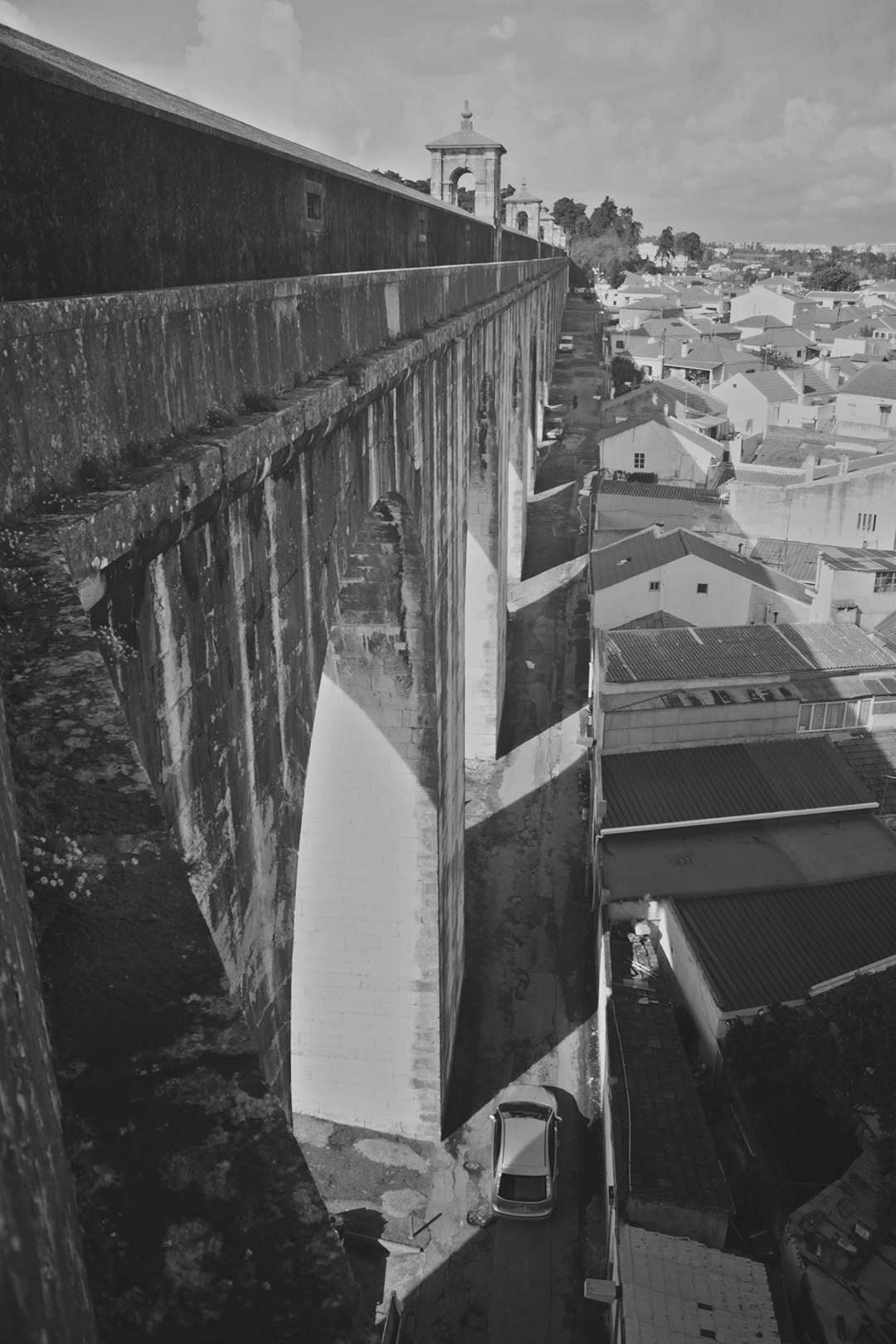 It is a truth universally acknowledged that a city in possession of a faculty of medicine must be in possession of a medical museum, and that a faculty of medicine in possession of a medical museum must be in possession of a few truly standout pieces. Diogo Alves, the serial killer whose head is kept in a jar in Lisbon, is one of those.
Diogo Alves was a Galician serial killer who was active in the Águas Livres aqueduct, Lisbon, in the 1830s. He pushed dozens of people to their deaths from the walkway atop the aqueduct but he was never tried for these crimes, as it was virtually impossible to distinguish his victims from those who had died by suicide. He was eventually sentenced to death for an unrelated quadruple murder, and the faculty of medicine got to keep his head. Inspired by the then-popular (but now-debunked) practice of phrenology, they were convinced they could find the source of Alves' criminality in the shape of his skull.
It's all very rocambolesque. A veritable conga line of questionable 19th century politics, but today is not about that. Get your coat. I'm taking you back to a simpler time, or: The Day I Began My Research On This Pickled Dead Man.
---
The Head(s)
I remember I was wearing my brick-red overcoat that morning, as I ambled through the many hallways and staircases of the faculty of medicine and tried to locate Diogo Alves' resting place. It took me a while, but as soon as I knocked on the proper door and stated my business–"I'm here to take pictures of your serial killer"–, I was let into the anatomical theater with a wink and a smile.
I understood right away this was a utilitarian room, not a medical museum, a place for med students rather than med historians. There were, perhaps, ten to fifteen objects on display, with the infamous Diogo Alves towering above them atop his shelf. For a long-dead man, he looked… alright, I suppose, if a little jaundiced around the edges. I snapped my photos, made small talk with the nice wink-and-smile pathologist who'd let me in, and jumped at the chance to see "the skulls" when he offered. Truth be told I had no idea what he meant, but I've never had it in me to reject osteological invitations.
"The skulls", lined up behind glass in another room, turned out to be the remaining test subjects of a now-defunct cabinet of phrenology. Indeed, Diogo Alves was not the only person whose head was preserved for posterity: in that room I found at least a dozen others, now-anonymous men who, at some point in time, had presented an interesting conundrum to the phrenologically-minded physicians of the mid-to-late 19th century. My guide could put a name to only one–Francisco Mattos Lobo, a murderer sentenced to death in 1842, just a year after Diogo Alves–, but he couldn't tell me which of them it was.
As we went our separate ways, I decided to find out, and I'm happy to tell you I followed through: Francisco Mattos Lobo is almost certainly skull #2043.
---
The Heights
I told you about my overcoat earlier, but I don't think we need to dwell on every inconsequential detail of this particular day: I don't need to tell I had a really ambitious hot dog for lunch, for example, or that I took a bus to the aqueduct and checked the route on Google Maps every thirty seconds. That'd be silly. I most certainly didn't do any of those things.
Anyway. The Águas Livres Aqueduct, from which Diogo Alves pushed his victims, is arguably one of the most impressive feats of 18th century engineering still standing in the good city of Lisbon. Measuring a whopping 941 meters in length and 65 meters in height, it's also one of the most imposing. King John V, basically our budget version of Louis XIV, had it built in 1731 to bring water into the city from nearby sources in present-day Odivelas. Apparently, the entire project was financed by taxes on beef, olive oil, and wine–which shows, if nothing else, that the Lisbon-dwellers of the period were truly underrated martyrs.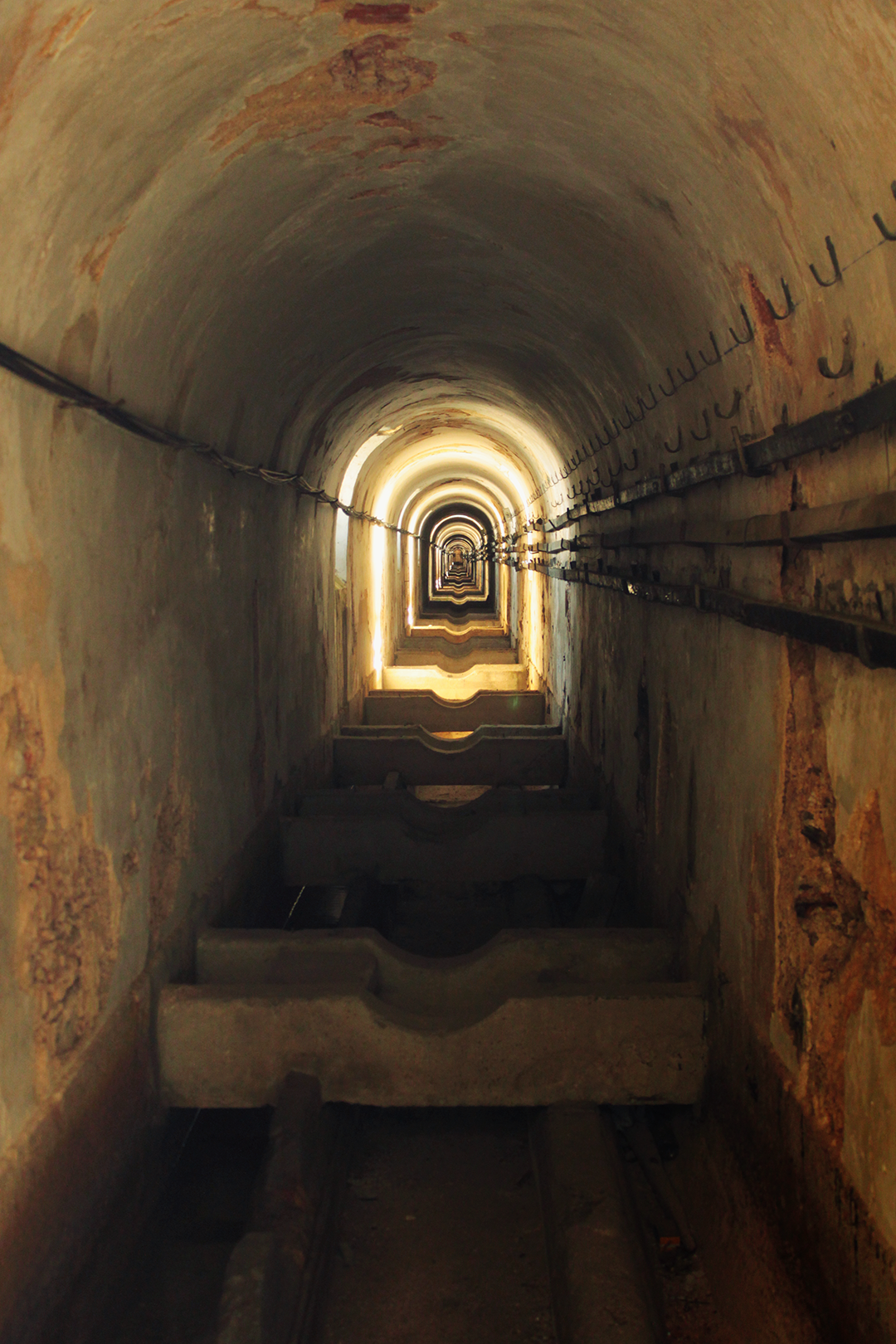 The really interesting thing about this aqueduct, though, is that it doubles as a footbridge: there are two walkways, one of either side of the covered water duct, which were widely used by farmers and merchants as a much-needed shortcut into the city. Unfortunately, where many saw a daily commute, Diogo Alves saw a relatively low-effort criminal opportunity: what if he simply robbed the unsuspecting passersby and flung them off the walkway?
Well. Let's just say he started one day and kept at it for three years, if my sources are to be believed.
Authorities couldn't prove any of it back then and I certainly can't prove it today, so that's about the only thing that remains unchanged about this place. Back in the 19th century, the Alcântara valley under the aqueduct was still a relatively remote, relatively idyllic agricultural haven. Today, it's an over-developed amalgam of highways and housing developments, with the Amoreiras Towers not far to the northwest and Monsanto Forest Park just a stone's throw away to the southeast. A 21st century Diogo Alves would be hard-pressed to keep a low profile in these conditions.
As for the aqueduct itself, it ceased functions in 1968. It's open to visitors six days a week, though, if you too want to come over, plant your feet, and reckon with this particularly complicated chapter of Portuguese history.
---
Places in this post:
Teatro Anatómico da Faculdade de Medicina da Universidade de Lisboa [not open to the general public; however, through July 1st, the head of Diogo Alves will be on display at Palácio Foz, Lisbon]